Take a journey to the Douro Valley, a world-class wine-producing region classified as a UNESCO World Heritage site. Enjoy a full day tour with transport from Porto, visiting 2 traditional wineries with wine tasting, river cruise and lunch included.
Highlights
Visit 2 of the most famous Douro Wineries with commented tastings in English

Enjoy a traditional lunch with wine included

Relax with a panoramic one-hour cruise on the Douro river

Discover the breathtaking landscapes of the Douro Valley
Itinerary
Get ready to enjoy the stunning landscapes, olive groves and vineyards of the Douro Valley: the birthplace of Port wine and the oldest demarcated wine region in the world.
After checking in and meeting with your English-speaking guide at the designated meeting point, we'll drive towards this 2.000 years old wine region, where the finest port wine wineries are located in Portugal.
Amarante, "miradouros" (viewpoints) and first wineries visit
Our first Douro Valley wine tour stop will be in Amarante, a picturesque town by the Támega river, known for its ancient bridge, church and monastery. You'll have your first chance to walk through the charming old streets and taste one of their many traditional sweets, also known as "caralhinhos".
Next, we'll continue towards Galafura, one of the highest points in the whole region, a place offering priceless views of the Douro Valley landscapes. You'll be entering the heart of the area, where small villages and Wine Estates play an essential role in the production of port wine in Portugal.
Our first port winery visit will take place at "Casa dos Barros", a traditional winery lodge where you will taste and learn to recognize the types, hues, and nuances of this incredibly tasting wine.
Surrounded by vineyards, you'll enjoy a wine tasting paired with regional olive oil, cheese, and bread. Get ready to taste some of the most notable styles of port wine, such as a Reserve Ruby Port, one of the most produced styles of port wine, usually aged for 4-6 years in wood, or the impressive Tawny Port, a sweet, barrel-aged Port wine featuring a "nutty" flavor and a golden-brown color. Tawny Port can be aged for 10, 20, 30 or 40 years.
Traditional lunch at the Douro Valley
Now that you've built your appetite, you'll get a taste of Portuguese gastronomy with a traditional lunch with wine included (vegetarian and vegan options included). Take a moment to relax, engage in exciting conversations and enjoy the scenery of the surrounding vineyards.
Douro River cruise
After a relaxing lunch, we'll continue the Douro Valley tour towards Pinhão, a stunning municipality by the Douro River, famous for its beautiful resorts and hotels. Hop aboard a Rabelo ship, a traditional boat used to transport port wine and goods along the river. Enjoy an hour-long panoramic cruise in the still waters of the Douro River, one of the most important rivers in Portugal.
Second Douro winery visit and tasting
After the river cruise, you're in for a treat as we head to the scheduled second winery of the Douro Valley tour. You'll have the chance to visit Quinta da Roeda - Croft/Taylor's Group or São Luiz - Kopke/Calém Group, two of the most prestigious wine estates in the whole region.
Prepare to walk with your guide and witness more incredible views of the vineyards, classified as UNESCO World Heritage. Learn all about the production and aging of this beloved Portuguese wine. Right after, you will be invited to taste a range of different Porto wines, and if you wish, you'll also have the opportunity to purchase some of the best Douro wines.
Now we're ready to return comfortably to Porto's city center with a newly found knowledge and taste of one of the most cherished Portuguese symbols.
Meeting Point
Rua Mouzinho da Silveira, 352, Porto. (Next to São Bento Railway Station / Junto a la Estación São Bento).
Included
Panoramic 1-hour cruise on the Douro river

Professional tour guide in English

Tasting of regional olive oil, cheese and bread

Tour stop at one viewpoint in the Douro Valley

Traditional Portuguese lunch with wine

Transportation on a air conditioned minibus

Visit to 2 renowned Port Wine Estates with wine tastings

Other meals and drinks,
Cancellation Policy
Cancel up to 48 hours in advance to get a full refund.
Warnings
The itinerary may be subject to changes without prior notice due to unforeseen circumstances or events.
Additional Info
Before completing your booking, please indicate if you prefer a vegetarian or vegan option for lunch.
Voucher
To enjoy this activity you will need to present the printed or digital voucher.
Reviews
Total rating
based on 37 Reviews
-
The client has not left a comment.
Carolina was wonderful, so kind and helpful and enthusiastic!
This was the perfect way to see the Douro valley and learn about the traditions behind wine making in Portugal.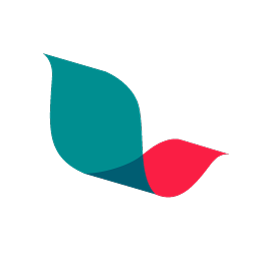 Thank you so much for your comment! We're pleased you had an unforgettable experience.
Interesting and fun tour
The tour was informative and very tasty, we saw a beautiful slice of Portugal and the guide was great, as was the driver (very safe in a terrible downpour on our return to Porto). Would definitely recommend this!
A great day out in the beautiful Duro valley.
Interesting, informative, entertaining and I liked the food and wine.
Kenneth F. – United Kingdom
Great value and amazing people
Our Tour Guide Rita made sure that everyone had a great time and no one was left out. We all had a great time and considering how many activities were offeref and how much alcohol we drank it was a great value as well. Seeing the vine region and getting additional information and explanations from the guides was cool to see.
The country side was beautiful and the guide energetic.
An overall good way to see the Duoro Valley. Lunch was an unexpected treat including the tasting.
It had a variety of wine tastings, and very senic views
We took a scenic drive into the valley, tried two different locations for wine, tastings, and a scenic boat ride along the river
George D. – United States
This tour was a fantastic way to see and experience the Douro.
The client has not left a comment.
Angela J. – United States
First rate
Very enjoyable. The guide , Me. Paulo Castro, was terrific. The port tasting at Croft was very disappointing and disorganized. Need to do better.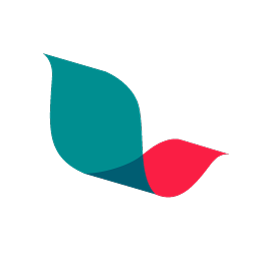 Thank you for your comment Paulo, we're sorry to hear the wine tasting segment was supbar compared to the rest of the tour. We will forward your feedback to improve the experience.
Amazing
Highly interesting